WATCH An 8-year-old affecting a hero.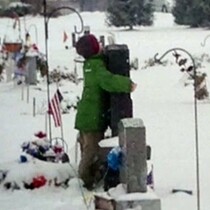 Posted March 7th, 2014 @ 10:26am
Kids do the darndest things. They somehow teach us what's important in life. This 8-year-old shows us how to pay it forward this weekend. God bless our troops. Thanks to Hank Kula at the Greece Police Dept. for sharing this moment with us, watch below!