Something to celebrate for the U-S-A!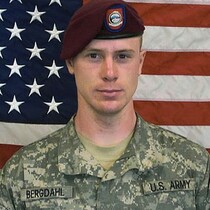 Posted May 31st, 2014 @ 2:03pm
Finally, after years of conflict in Afghanistan, the US Army has good news! The Army announced Saturday afternoon that our only remaining captured soldier has been released.
Army Sgt. Bowe Bergdahl of Hailey Iowa was captured in a mountainous region of Afghanistan on June 30, 2009. Now nearly 5 years later he is back in American hands, safe and sound.
Sgt. Bergdahl will reunite with his long suffering family soon. While he no doubt faces an understandable lengthy adjustment to the real world, we can all be thankful that the final solider missing from our wars in Iraq and Afghanistan is coming home.
God bless all of our troops!
(photo/US Army/AP)