Robin Thicke flops...in sales, not soccer!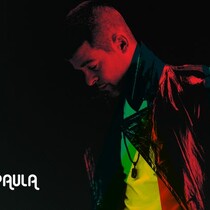 Posted July 9th, 2014 @ 12:54pm
Robin Thicke lost his wife when they seperated in February. Now he's lost big time in record sales!
Thicke named his latest effort after his now-seperated wife Paula Patton in an attempt to woo her back. After she looks at the sales numbers, she may have the divorce attorney on speed dial on her cell.
Robin Thicke's new album "Paula" sold only 25,000 units in its' debut week, which is approximately 150,000 less than his last album "Blurred Lines" sold when it was shot up to number 1 on the Billboard chart in 2013.
If you think that is bad, it gets more embarrassing for Thicke in Britain. Sales figures in the U.K. put the total number of copies sold at 530. That's not in thousands. That's 530 albums sold in a week. Now that's a blurry number to look at for Robin Thicke.
Apparently listeners were not impressed with Thicke's attempt to win back his wife. Remains to be seen how impressed she was. Their accountant certainly won't be.
(photo/AP)