Casey Kasem found long distance away.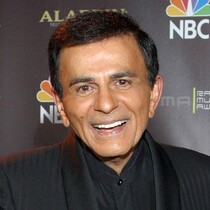 Posted May 15th, 2014 @ 10:33am
Did you grow up listening to Casey Kasem countdown the hits? The man with the velvet voice was famous for the "Long Distance Dedications" on "American Top 40" forever.
This week it came to light that the 82-year-old legend has been missing from his family in California. This puzzling development follows the revelations that Kasem is suffering from Parkinsons Disease, something that many families struggle through as their loved one literally fades in front of their eyes.
Many rumors have been floated to where the voice of Shaggy from the Scooby Doo cartoons disappeared to. CNN reports that Kasem has been found in Kilsap County, Washington State. The Sheriffs Dept. there reports he is fine and with his wife, after leaving a California nursing home last week.
His daughter Kerri says the family "has grave concerns about his medical care" and is hoping to have him brought back to California.
This whole sad episode is playing out as the family fights over custody of the aging radio star. It almost feels like one of the old dedications that Kasem became world famous for as he read sad stories mailed to him from listeners hoping to hear their song played on his nationwide countdown show.
As Pharrell sings, let's hope this story has a "HAPPY" ending as Casey keeps reaching for the stars while keeping his feet on the ground.
(photo/AP)